Rent our RIB boat
Choose us for your taxi transport in the archipelago, or charter our RIB rubber boat for 12 people when & how you want. We are happy to help you put together a completely unique package for your kickoff, stag party, bachelorette party, wedding, or whatever it may be.
Archipelago Conference example
Half day: Breakfast, coffee, lunch, go RIB rubber boat-boat, conference equipment.

From 995KR/p + VAT.
Full day: Breakfast, coffee, lunch, coffee, dinner, ride lots of RIB, conference equipment, bathe thin & sauna.
From 1995 SEK/p + VAT.
Prices water taxi
From SEK 500 per person
6,000kr / 1st hour
4,000kr / 2-8th hour
Waiting rate for ex restaurant visits 600KR/h.
Prices are stated incl. 6% VAT.
Get in touch for a quote for a larger order!

Björn Hammarskjöld, 0703-38 33 33
info@bravikslinjen.se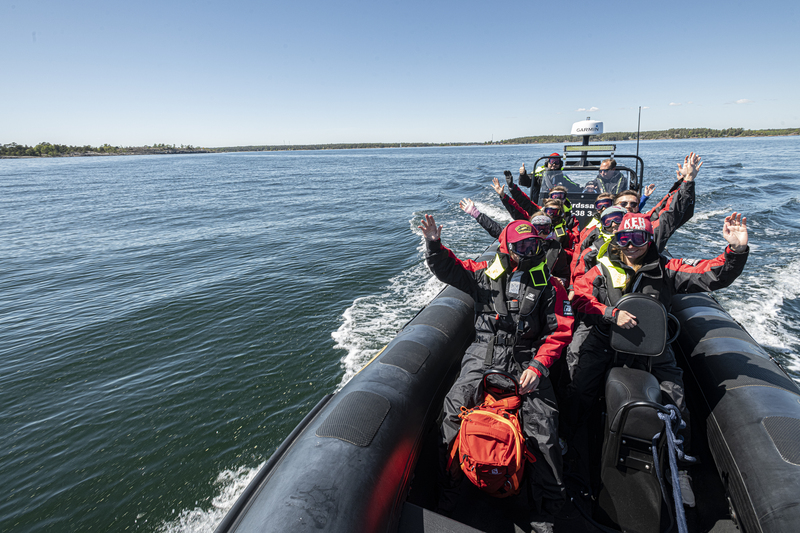 Book & pay hours here:
OBS: Before you pay, make sure that you have already come into contact with Björn Hammarskjöld so you agree on the order.
Prices are displayed including VAT.