Action-packed weekend fun Saturdays

Unique full-day package during spring and autumn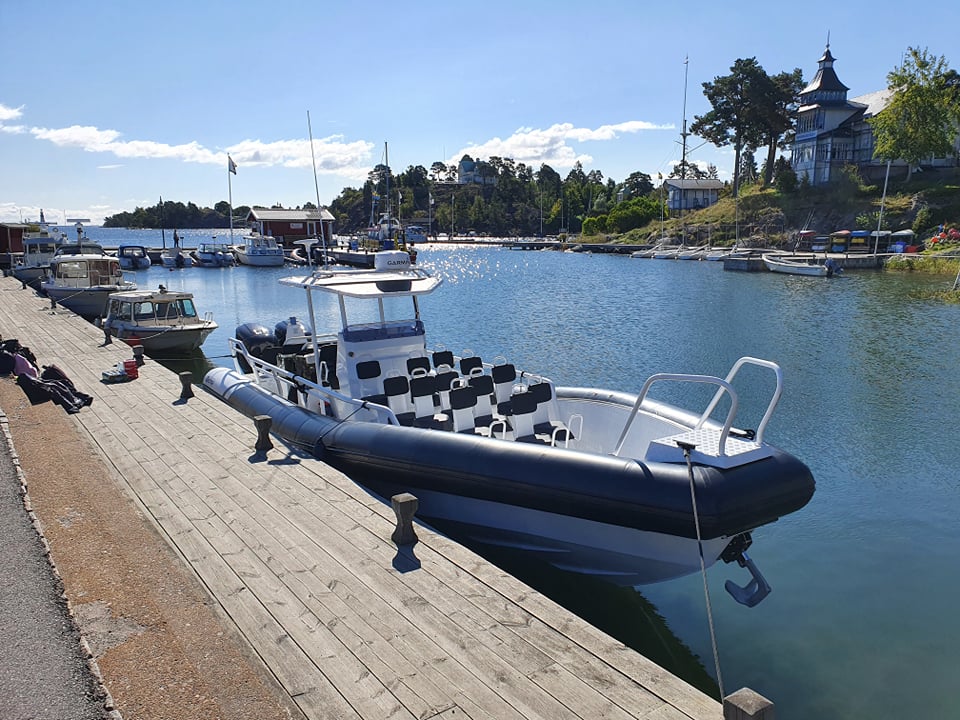 RIB rubber boat with 600 horses
The RIB rubber boat takes centre stage all day and takes us quickly and safely through the beautiful Östgötland archipelago. We will travel in both St:Anna and the Gryts archipelago. No one will freeze even if the weather is mischievous. You can borrow life jackets, life jackets, goggles and balaclavas. Bring your own gloves and warm shoes.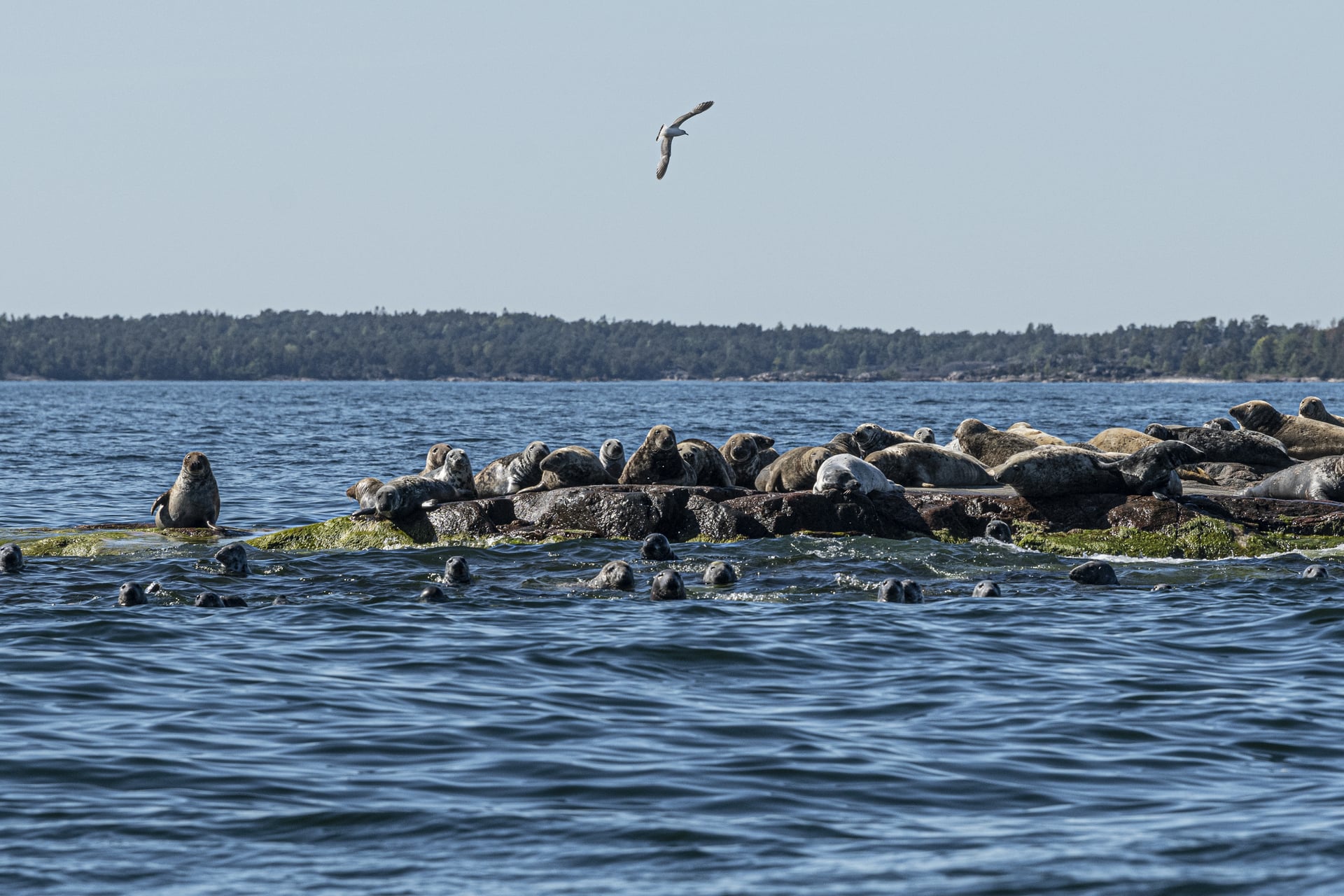 Seal safari
We almost dare to promise that we will see seals up close. Hearing their sounds that, according to mythology, can sound like a lost soul and at the same time be able to smell them almost cannot be described.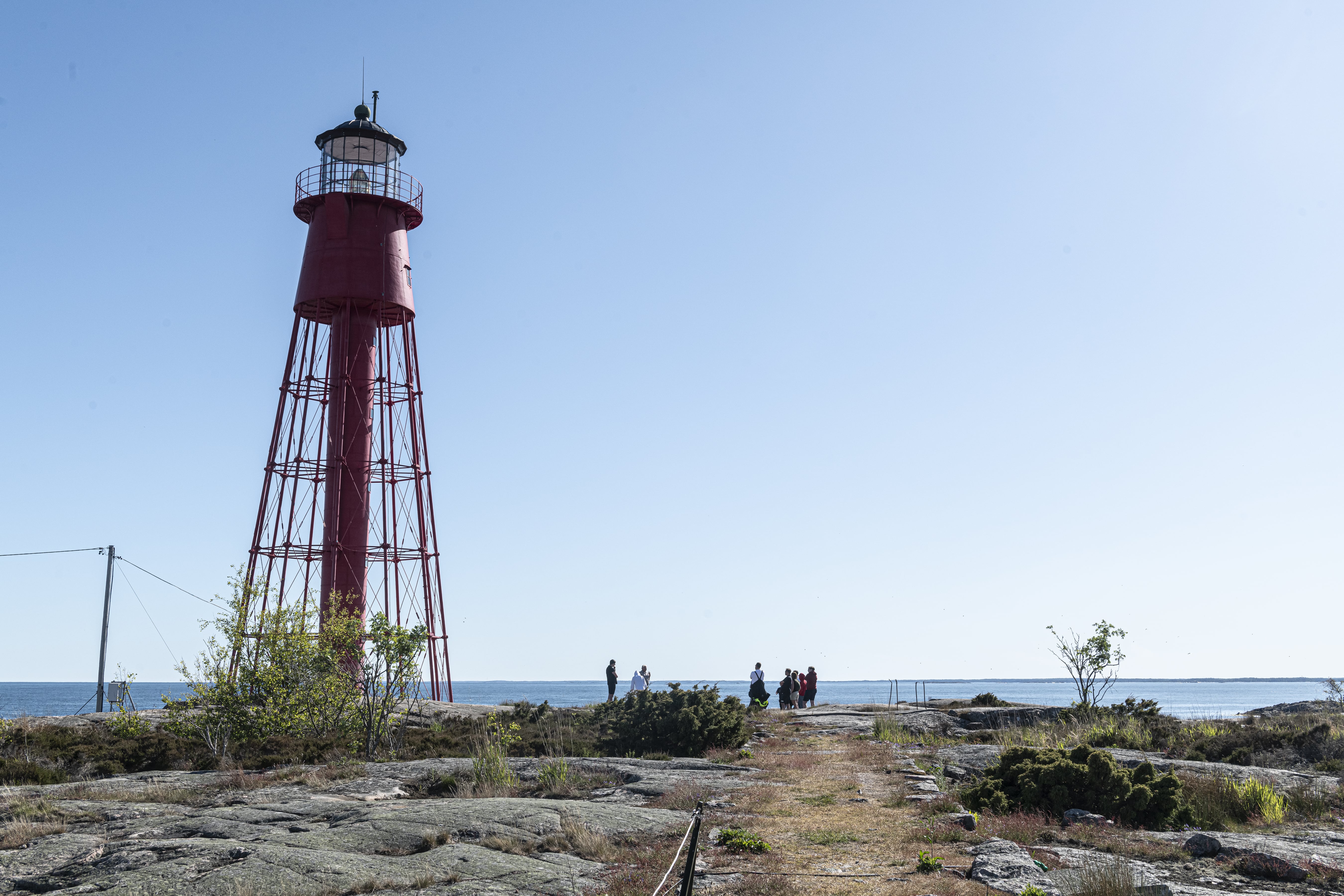 Häradskärs Lighthouse Site
N58° 8.8' E16° 59' At the far end of the EastGötland sea band lies the island of Häradskär with its old pilot station and beautiful lighthouse. The island has been a well-known fishing spot since the beginning of the Middle Ages. The landscape is flat and consists of two inserts connected by a chip. For centuries, people have lived and worked here, always as dependent on the forces of the weather. We get a unique guided tour of Kenneth Magnusson who has lived here all his life.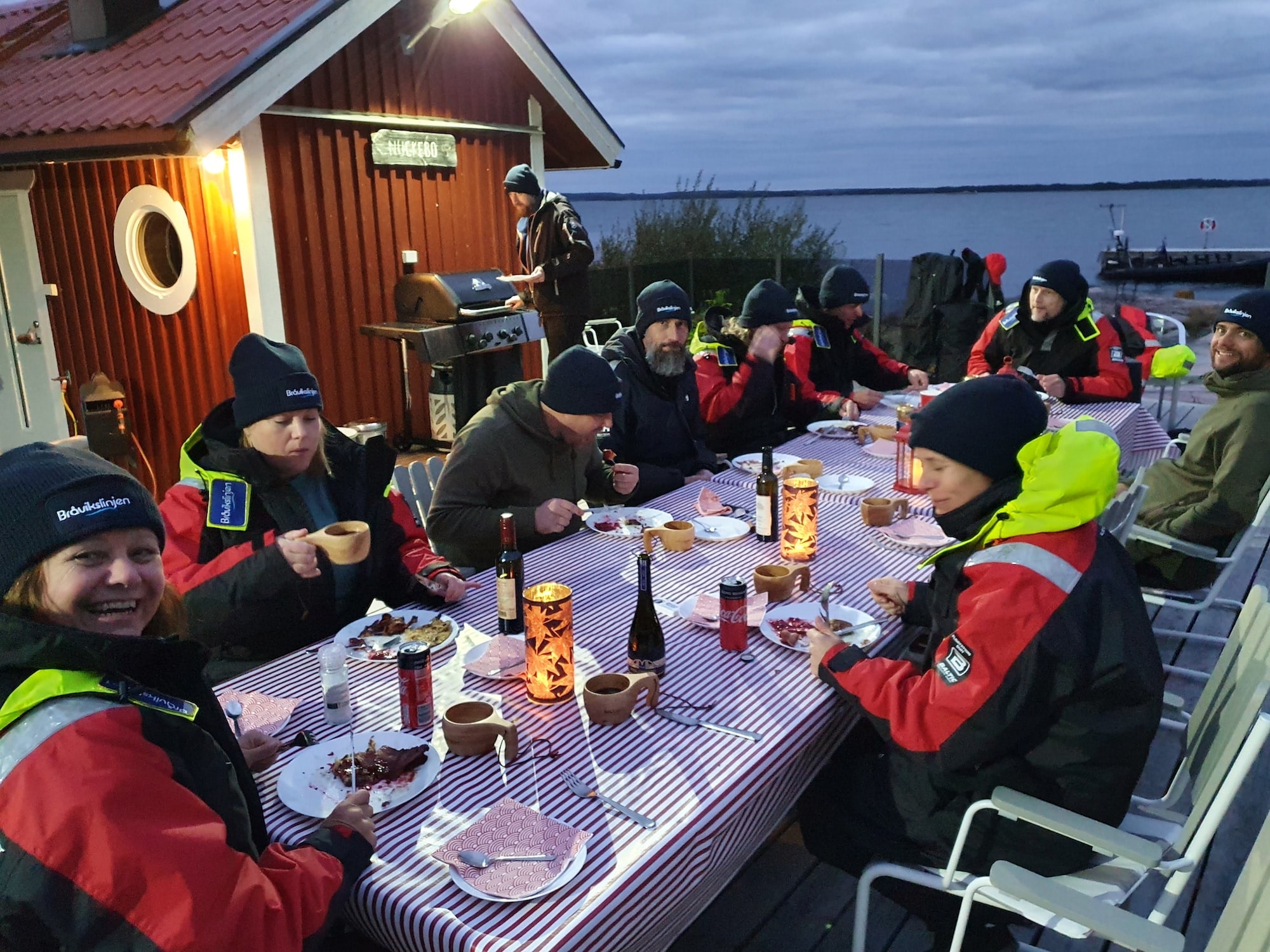 Food
We enjoy good and homemade food throughout the day. First we have a simple lunch at Aspöja. After going through, among other things, the 1980s and 1990s, the commission was able to find Harstena we arrive at Häradskär where we start with a warming coffee. From Häradskär we go back in the inner archipelago to Aspöja and Kloka Gubben. Now both a wood-fired hot tub and sauna are waiting for you. Those who dare should also take the opportunity to take a bracing dip in the sea. While you relax, we'll cook tonight's dinner served inside the main cabin. Both lunch and dinner are included in the price!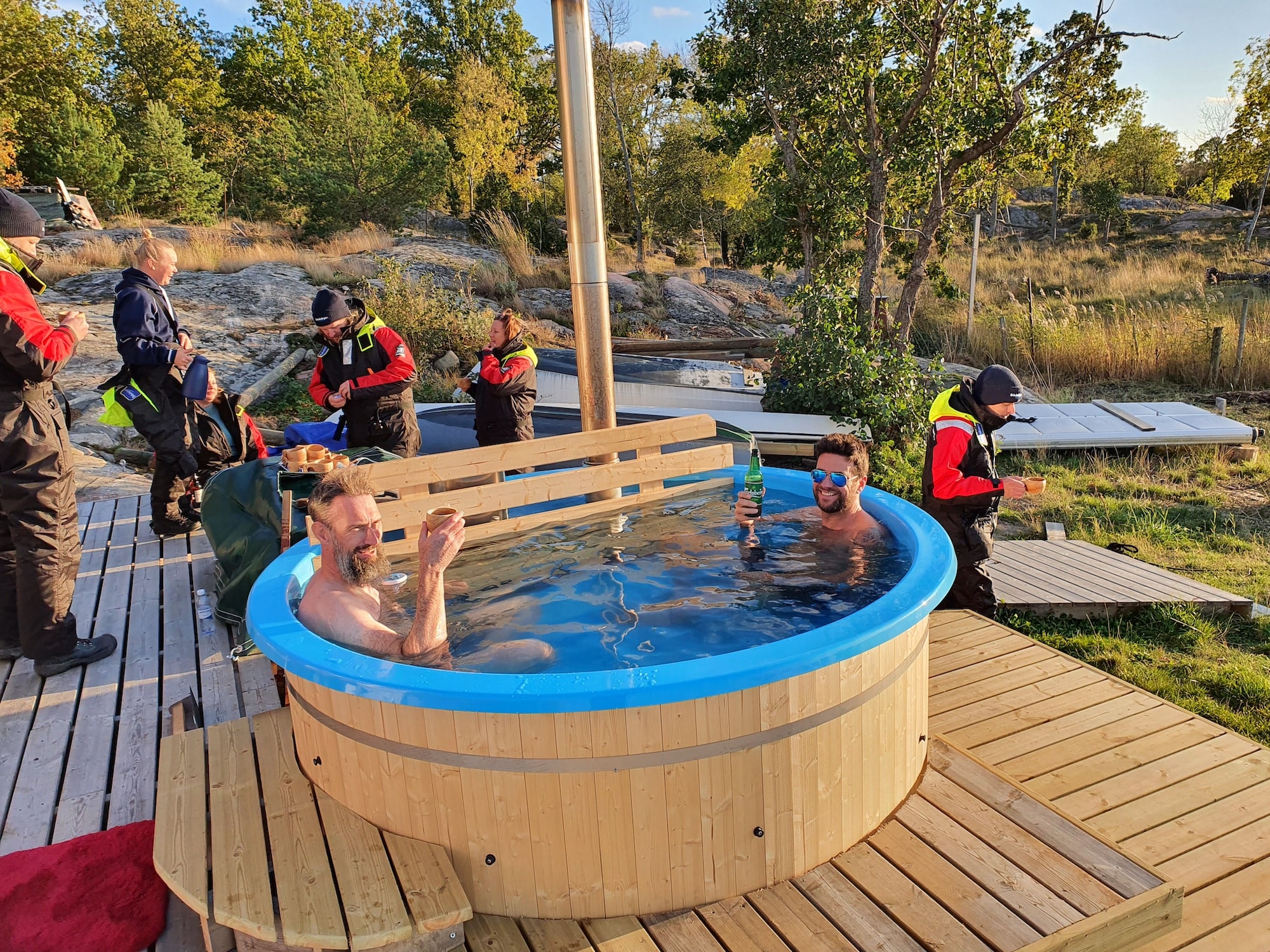 Bath
Since this event can largely be classified as a day SPA, we will bathe both wood-fired barrels and bathe in the sauna. A strengthening baptism in the sea is recommended!
Schema
| | |
| --- | --- |
| 11:00 | Collection and change in Arkösund |
|   | Quick boat ride out to Aspöja |
| 13:45 | Departure after lunch at Aspöja |
|   | Look for Seal and ride a lot of RIB! |
| 15:00 | Guided tour of the lighthouse at Häradskär |
| 15:30 | Coffee at Häradskär |
| 16:00 | Departure from Häradskär |
|   | Lovely RIB tour in the inner archipelago! |
| 16:40 | Arrival at Kloka Gubben at Aspöja |
|   | Bath in barrel |
|   | Sauna, sea bath. |
| 18:00 | Dinner and dessert |
|   | Bath in barrel |
|   | Sauna, sea bath. |
| 21:00 | Back in Arkösund (approximate time) |
This event is just as suitable for the single traveler as the couple or for the whole gang!
1800kr/p inkl moms.
Remember to notify any food allergies at the time of booking!

NB! It is possible to book this event even during the summer if you are a party of at least 10 people.